Students and faculty arrive at the Central Pennsylvania Consortium Symposium of Social Entrepreneurship held this past February.
Learning about social entrepreneurship beyond the classroom
Social entrepreneurship certainly isn't a new concept, but it is one that has seen new levels of interest in recent years.
According to organization and management studies (OMS) Prof. Chitvan Trivedi, the rising awareness of the business practice stems from consumer demand for corporations to balance profits with social responsibility.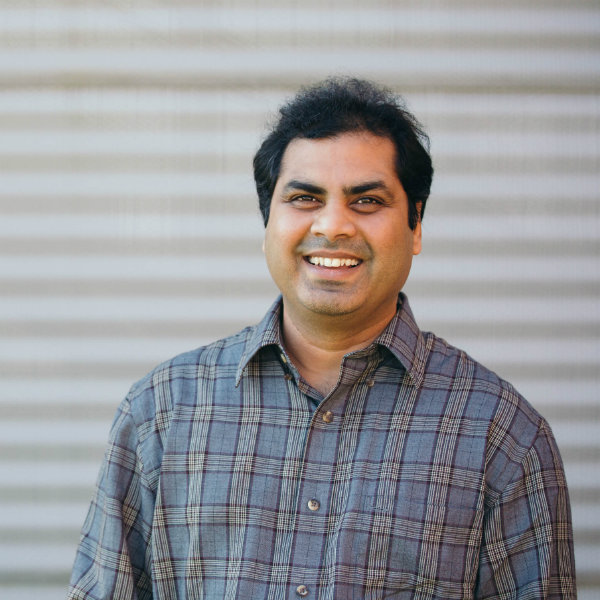 "The idea of social entrepreneurship is becoming more mainstream now," Trivedi explained. "One of the largest criticisms of capitalism is that corporations are not acting responsibility, so social entrepreneurship offers a way to bridge the gap between nonprofits and corporations. It's influencing how corporations are functioning, too."
Think of companies like TOMS, which helps a person in need for every pair of shoes they sell, or Patagonia, which gives a percentage of its earnings each year to causes that align with their core values. Both have a demonstrable societal impact while still maintaining their bottom line.
Gettysburg has plenty of alums who have found long-term career success as social entrepreneurs—including Red Ants Pants founder Sarah Calhoun '01, Kids Sports Network (KSN) of San Antonio founder Frank Martin '63, and Kisses from Katie cofounders Alan '02 and Victoria Anderson Manning '01.
Interest in social entrepreneurship is rising on campus, too, and our students are able to explore the business practice like never before.
Trivedi regularly incorporates lessons about social entrepreneurship into his courses—including a senior capstone that examines and analyzes the spectrum of socially-responsible enterprises—and also oversees the Social Entrepreneurship Initiative, a year-long program that provides students with opportunities to learn about and craft their own venture. Through this program, a handful of students attended the Global Heath and Innovation Conference hosted by Yale University.
Erin Stackowitz '17 found her passion for social entrepreneurship during her senior year of high school, and has since pursued various opportunities to engage in its study at Gettysburg. She is one of the students involved in the Social Entrepreneurship Initiative, and attended the conference at Yale.
"I was introduced to various social start-ups, got to hear multiple stock pitches on new social technology, and heard wonderful stories of the impact social entrepreneurship has," Stackowitz, a biology major and chemistry minor, said. "This experience was truly inspiring and helped to better develop my skills and understanding of social entrepreneurship."
Other students were able to attend the Central Pennsylvania Consortium Symposium of Social Entrepreneurship, held this past February in collaboration between Gettysburg College, Dickinson College, and Franklin and Marshall College.
"I've been able to speak to a lot of entrepreneurs through the Social Entrepreneurship Symposium, and I was also able to talk to a lot of students my own age," said Isabella Rosedietcher '18, and English with a writing concentration major and an education studies minor. "The other students I met truly represent our future with their understanding of society and what needs to be changed in order for it to stay in tact."
During the symposium, students attended workshops and panel discussions led by the faculty and alumni of the three colleges, and were invited to pitch their own business ideas at the end of the day.
"The symposium really elevated the visibility of social entrepreneurship on campus," Trivedi said. "Many of the students who attended it had never heard of it before, but by the end of the day, they created five teams and participated in the pitch contest—one of our teams even won. They very quickly became in tune with the concept, picked it up, and ran with it."
Of course, there are other programs and classes that have inspired students to learn about and practice social entrepreneurship, too, including grants from the Center for Public Service for students to launch their own social justice initiatives, and funding from the Entrepreneurial Fellowship.
For both Rosedietcher and William Davis '18, it was courses taught by Africana Studies Prof. Hakim Williams that helped them better understand the impact of a socially responsible business venture.
"Professor Williams is, by far, the most influential professor I have had. No one comes close to his love for teaching and changing the world. Not only did I learn a great deal about the Caribbean, but I also learned what it means to be a global citizen," said Davis, an OMS major and business minor. "After each class, I was motivated to use my previous knowledge of social entrepreneurship to reflect on my class then apply what I learned with social-entrepreneurship to change the world."
Rosedietcher agrees. "Before taking Professor Williams's class, I was interested in changing the world, I simply had zero clue how to start. By reading the different texts in class and having active conversation about societies issues I feel I have a deeper understanding of why change is so necessary, and how through social entrepreneurship and change the world can be impacted for the better."
For Stackowitz, the takeaway from these experiences is clear.
"I have learned that social entrepreneurship is extremely multifaceted. It requires immense research that involves multiple perspectives. You need to look at projects from every angle," Stackowitz said. "It's a new way of thinking that I'm applying in other aspects of my life, which helps me to be a more critical thinker and problem solver."
Founded in 1832, Gettysburg College is a highly selective four-year residential college of liberal arts and sciences with a strong academic tradition. Alumni include Rhodes Scholars, a Nobel laureate, and other distinguished scholars. The college enrolls 2,600 undergraduate students and is located on a 200-acre campus adjacent to the Gettysburg National Military Park in Pennsylvania.
Contact: Kasey Varner, assistant director of communications, 717.337.6806
Posted: Thu, 6 Apr 2017

Next on your reading list
In his words: Ben Pontz '20 and the "essence of experiential learning"
---
Creating social change: Ty Abdul-Karim '18
---
The antidote for ignorance: A liberal arts education?
---
Share this story: