Announcing the 2017 Commencement speaker
Dr. Johnnetta Betsch Cole will speak and receive an honorary degree on Sunday, May 21, 2017, at Gettysburg College's 182nd Commencement ceremony. The 11 a.m. ceremony will take place—rain or shine—on Beachem Portico on the north side of Pennsylvania Hall.
Cole has had a long and distinctive career as an educator, museum professional, and humanitarian. She most recently served as the Director of the Smithsonian National Museum of African Art, a position from which she retired in March 2017. She is a member of the Scholarly Advisory Board for the Smithsonian's National Museum of African American History and Culture.
Most notably, Cole is known for being the first African American woman to serve as the president of Spelman College. She also served as the president of Bennett College for Women.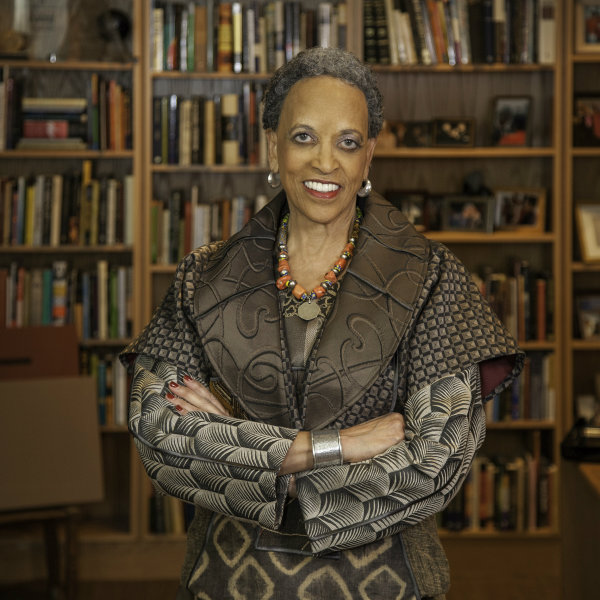 She has authored several books and numerous articles. With Beverly Guy-Sheftall, she wrote Gender Talk: The Struggle for Women's Equality in African American Communities.
Through her work as a college president, university professor and through her published works, speeches, community service and consultations with corporations and not-for-profit organizations, Cole consistently addresses racial, gender, and other forms of inequality.
"We are honored to have Dr. Cole speak at this year's Commencement. She is a role model for all of us," said President Janet Morgan Riggs '77. "Over the course of her career she has demonstrated tremendous leadership as a teacher-scholar, college administrator, museum director, citizen, and corporate board member—and she has been exemplary in her ability to create a context for embracing and celebrating diversity. I am certain that her message will resonate with our graduates."
In recognition of Cole's many achievements, she has received 64 honorary degrees and is the recipient of numerous awards. In 2010, Ebony Magazine listed her among the 100 most influential African Americans, in 2011 Washingtonian Magazine listed her among Washington, DC's most powerful women and in 2015 BET (Black Entertainment Television) awarded her the BET Honors award for education.
During the ceremony, honorary degrees will also be conferred to President of the Lutheran Theological Seminary at Gettysburg Reverend Michael Cooper-White, and GlaxoSmithKline (GSK) Chairman of Vaccines Moncef Slaoui.
For more information about Commencement, please refer to the Commencement website—it will be updated frequently as Commencement weekend approaches.
Founded in 1832, Gettysburg College is a highly selective four-year residential college of liberal arts and sciences with a strong academic tradition. Alumni include Rhodes Scholars, a Nobel laureate, and other distinguished scholars. The college enrolls 2,600 undergraduate students and is located on a 200-acre campus adjacent to the Gettysburg National Military Park in Pennsylvania.
Contact: Kasey Varner, assistant director of communications, 717.337.6806
Posted: Mon, 3 Apr 2017

Next on your reading list
Skyler Ehly '18 conquers college search, personalizes his Gettysburg experience
---
Economics majors find career success across industries
---
Enhancing our campus, inspiring new learning
---
Share this story: